A Thousand Pieces is a feature length documentary film that exposes the top down corruption within the CIA & FBI. The film is supported by incredible insider testimony from members of the CIA, FBI and classified government programs. 
On-Demand at: https://vimeo.com/ondemand/athousandpieces
Save 20% With Cathy's Discount Code: obriengift
What Do You Really Know About MinD Control?
Distributing truths mainstream media must ignore.
On August 3rd, 1977 the 95th U.S. Congress opened hearings into the reported abuses concerning the CIA's TOP SECRET mind control research program code named MK-Ultra. On February 8th, 1988, a top-level MK-Ultra victim, Cathy O'Brien, was covertly rescued from her mind control enslavement by Intelligence insider Mark Phillips.
Their seven year pursuit of Justice was stopped FOR REASONS OF NATIONAL SECURITY. TRANCE Formation of America exposes the truth behind this covert government program and its ultimate goal: psychological control of a nation.

TRANCE Formation of America is the first documented autobiography of a victim of government mind control. Cathy O'Brien is a healed and vocal survivor of the Central Intelligence Agency's MK-Ultra Project Monarch operation.
Tracing her path from child pornography and recruitment into the program to serving as a top-level intelligence agent and White House sex slave, TRANCE Formation of America is a definitive eye-witness account of government corruption that implicates some of the most prominent figures in U.S. politics.
Cathy O'Brien Books
TRANCE Formation of America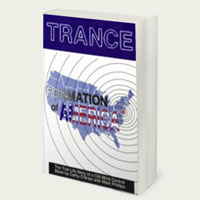 TRANCE Formation of America, was compiled from our testimony for the US Congressional Permanent Select Committees on Intelligence Oversight.  TRANCE was released in 1995 when the National Security Act was invoked in court on our case, making dissemination of these proven facts tantamount to our survival.  Seeming prophetic upon its release, TRANCE is now in law libraries worldwide due to its exposure of US Government criminal operations that have since come to pass and continue to unfold to this very day.
NOTE: International buyers, please order from our eBay store listed in the "Note For International Buyers" below.
ACCESS DENIED For Reasons of National Security
ACCESS DENIED For Reasons Of National Security details our journey of survival to become US Government Whistleblowers, and is a testament to the strength of the human spirit and power of love. ACCESS DENIED reveals the healing methods Mark taught me that people all over report applying to themselves to heal from varying levels of trauma, abuse, PTSD, torture and/or control.
NOTE: International buyers, please order from our eBay store listed in the "Note For International Buyers" below.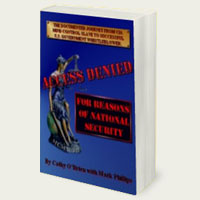 PTSD: Time to Heal - By: Cathy O'Brien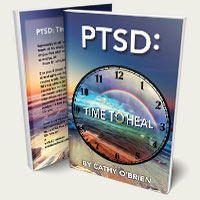 25 year veteran US Government Whistleblowers Mark and Cathy are arming you with the self-applying concise facts they teach leading mental health professionals worldwide. Whether your traumatic experience peaks the top of PTSD's sliding scale the way Cathy's Pentagon level MK Ultra mind control programming did; or is from the horrors of war; or even if it is simply resultant from socially engineered information control and fears, this book is for you. These step by step healing methods intelligence insider Mark Phillips taught Cathy O'Brien can help anyone willing to reclaim control over their own mind and life just as she did.
Since PTSD: Time to Heal is a workbook journal, it was not intended for publication as an eBook. Given recent worldwide events related to COVID-19, we have made the decision to produce an eBook version. The only authorized version of the eBook is here on our website: PTSD: Time to Heal eBook. Get your printed copy here. From its cover to unconventional layout to insights within, PTSD: Time to Heal reverberates with introspective inspirations.
NOTE: International buyers, please order from our eBay store listed in the "Note For International Buyers" below.
NOTE For International Buyers
All international sales must be purchased through our eBay store as this provides added security to Mark's and Cathy's whistleblower status and easy customs for you. Any international sales processed on the trance-formation.com website will be refunded unless otherwise purchased through eBay.